Actress Ini Edo Don Yab OmoniOboli As E Miss Uche Jombo's movie premiere
Actress Ini Edo Don Yab OmoniOboli As E Miss Uche Jombo's movie premiere
Actress Ini Edo Don Yab OmoniOboli As E Miss Uche Jombo's movie premiere
Actress Ini Edo Don Yab OmoniOboli As E Miss Uche Jombo's movie premiere
Actress IniEdodon vex like vesper ooo. No be small something as she get mind enter social media begin dey yab nother actress Omoni oboli. According to d tori, Uche Jumbo one better nollywood actress dey lunch her new film. And her best friend wey be omoni Oboli no fit make am to d premier. Na so Omoni enetr social media dey tell her firend Uche say make she no vex. As she no fit come her movie premier, say na becos she dey location dey work.
E no tay wey she post d gist for social, na so Ini Edo come comment. Ini talk say "abeg madam make we hear word jawe. Which kind location you dey wey you no go fit attend your best friend movie premier. you just dey dp all dis one becos of social media. Na eye- service b dis, all na for social media love."
Abeg my pipo make una see d comment for una self, wentin una tink ontop dis matter?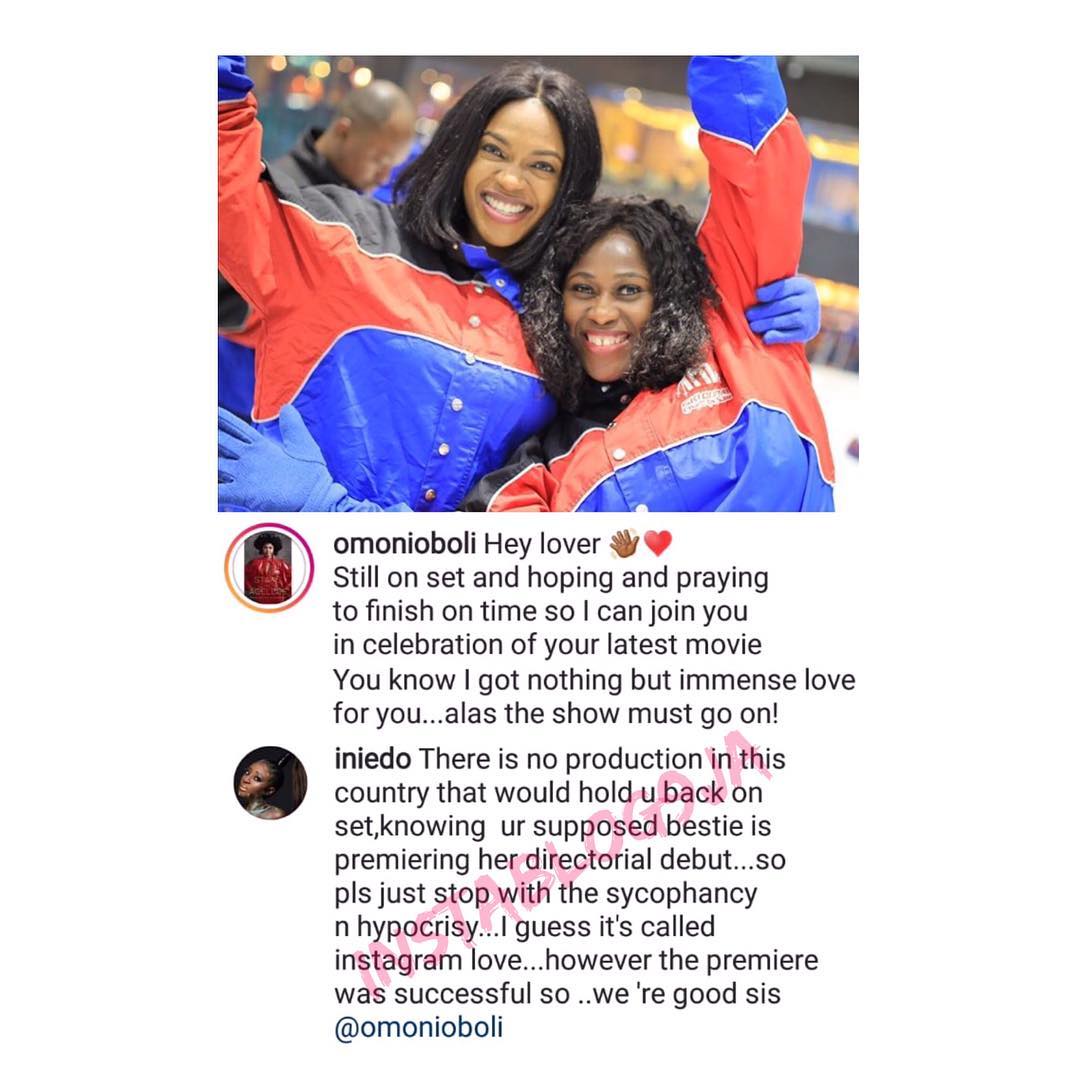 Category

: Funny Articles/news

Date

: December 2, 2018