Your big Boobs Don Too Wowo , blogger Stella Dimokokorkus Yab actress Cossy
Your big Boobs Don Too Wowo , blogger Stella Dimokokorkus Yab actress Cossy
Your big Boobs Don Too Wowo , blogger Stella Dimokokorkus Yab actress Cossy
Your big Boobs Don Too Wowo , blogger Stella Dimokokorkus Yab actress Cossy
E get wentin my pipu dey talk. Dem talk say wen small pinkin start to day do anyhow, we go talk say na small pinkin. But wen he don old still dey do d  same tin. He means say dat small pinkin no one grow up.
Dis na d case of Cossy , as she still dey display her oversizes watermelon wey she call bobi for social media.
Wen celebrity blogger Stella Dimokokorkus see d picture, she no fit help her self. She kuku tell cossy say abeg aunty close dis your breast. Dem no fine again.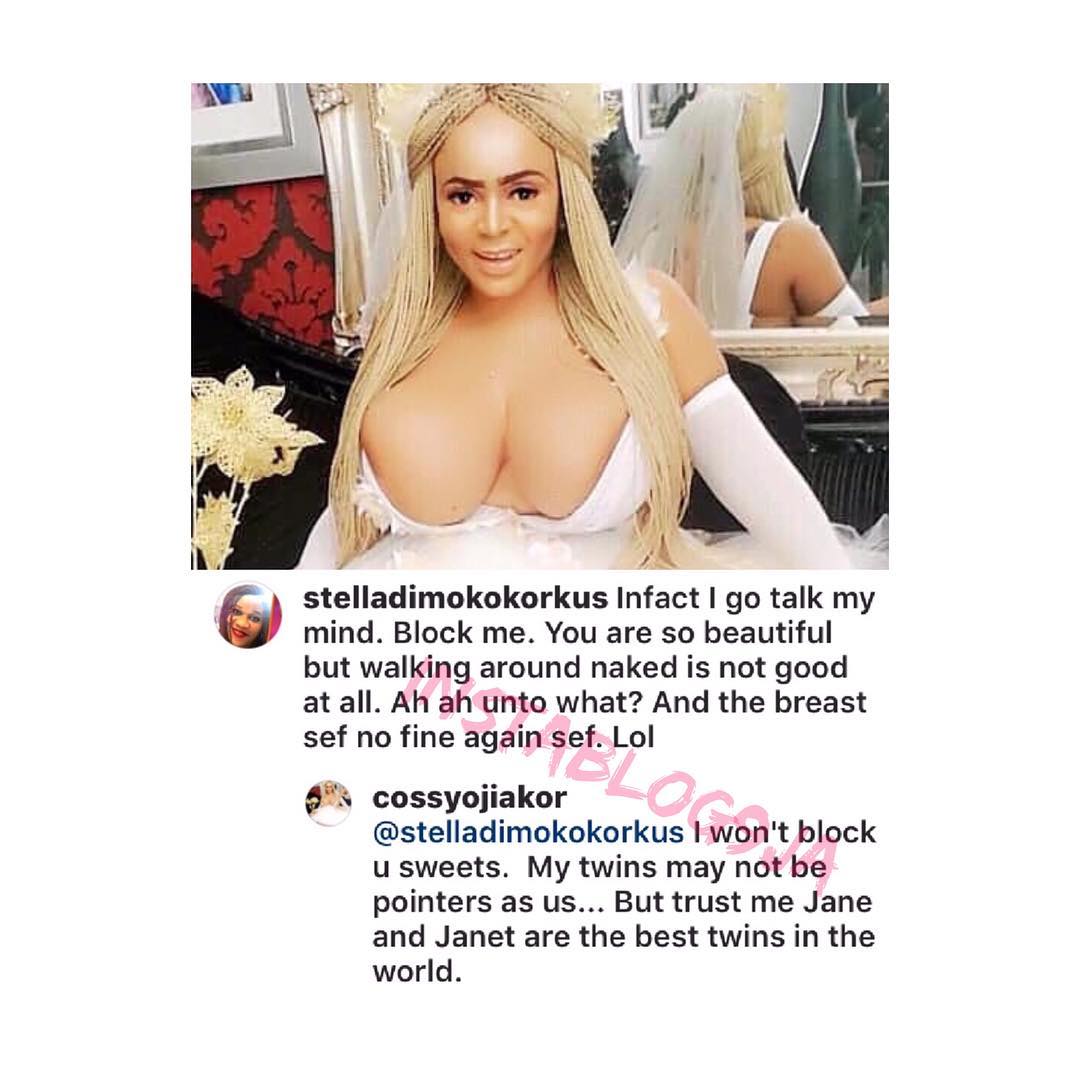 Category

: Funny Articles/news

Date

: December 6, 2018